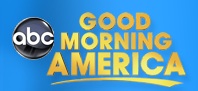 #3: The following is the third of 3 questions for the ABC Good Morning America Advice Guru Challenge. I applied for the position. What do you think of my 150-word-or-less answer?
My boss keeps taking credit for my ideas. What should I do?
Annie Answers: Bosses that don't build up their teams are not great bosses. But until we have a magic wand to make others do the right thing, here are some options.
Do nothing: Especially if your job is generally satisfying and your boss is ok in other ways, you may decide to stay quiet and even offer up your ideas for the team.
Speak up: If your self-esteem or career advancement are at stake, you may decide to say something to your boss or beyond. Raise your integrity by using kind assertiveness: building yourself up without tearing your boss down. But go in knowing that speaking up doesn't mean others will step up.
Move on: If all else fails consider a better fit for your talents by changing departments, companies, or even careers.
Ultimately you want to make choices that you can live with. What those are, only you can decide.
Good luck. Thanks for reading. ~ Annie