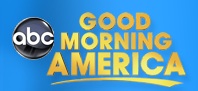 Here are my answers to the first two GMA Guru Questions. If you think I give good advice, please Vote on, Comment on, or Facebook 'like' them. And even if the subjects don't appeal to you, if you are open - I can GUARANTEE you will learn something for yourself in each of them.
Answer #3: Aging, Guilt & Family Tradition
Answer #2: Preparing Girls for Puberty
Answer #1: Mom & ME Time and taking time for you
(Votes are cumulative over all the questions. Vote box is at the end of the article.)
P.S. It is possible that some other finalists' well-intentioned friends are also voting against the 'competition'. And while it is an honor that you might love me that much, please don't participate in that. I think all the finalists are good people trying to make a difference in this world. They don't deserve that kind of thing.
Thanks for your support.
~ Annie