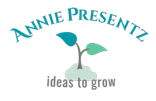 FREE Virtual Event:
Practicing

The Four

Agreements
Tues, 4/20/21 • 6-8pm ET
Be impeccable with your word.
Don't take anything personally.
Don't make assumptions.
Always do your best. And more…
These agreements can change your life.
Now - how to practice them?
Come to learn, laugh and like yourself more!
Hope to see you there!

Details: