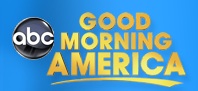 #2: The following is the second of 3 questions for the ABC Good Morning America Advice Guru Challenge. I applied for the position. What do you think of my 150-word-or-less answer?
While cleaning my son's room, I accidentally saw on his Facebook page threatening remarks from his friends. I fear he's being bullied. What should I do?
Annie Answers: The bottom line is to be the kind of parent your son needs. Start by not freaking out - calm parenting trumps crazed parenting any day.
Explain how you came to see the posts, apologize for the intrusion and then - calmly - find out what is going on. Your goal is to determine how real the threat is. And that starts with listening.
For parents, knowing when to step in can be just as hard as kids knowing when a situation is too big for them.
If the threats are more "friends" messing with your son - think coaching him to stand up for himself. And encourage him to question the quality of his friends.
But if you feel it's a dangerous situation you need to get involved - even if your son would rather you not.
Finally, keep track of whether things are getting better or worse and keep the lines of communication open.
Good luck. ~ Annie
Thanks for reading. For more on this important subject go to my Bullying Prevention Resources page. And please add your two cents below!